Kickin' Chicken Ranch Combo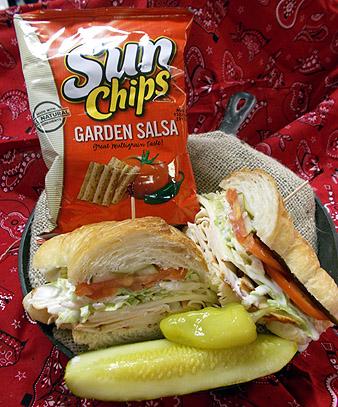 Deli Style Buffalo Chicken, Pepperjack Cheese, Crisp Shredded Iceberg Lettuce,
Freshly Sliced Tomatoes, Sliced Deli Pickles, and Ranch on the side all served on McEntyre's Large
Butter Croissant. Served with Pickle, Pepper, Choice of Homemade Chicken Vegetable Soup OR
Side (Chips, Potato Salad, Pasta Salad, Cole Slaw), and 20 oz. Drink.

Only $4.99!
Another sandwich combo will be offered at the same price if the Kickin' Chicken Ranch runs out at any point. This page will be updated with the new offer immediately if that happens.

Click Here To Receive The Weekly Coupon By Email!